On this page, you will find all the financial assistance for rent payment that the City of Barcelona and the Government of Catalonia offer. You can check the requirements, terms and amounts of the different types of aid that are available.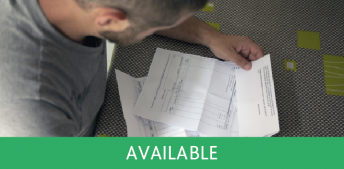 Status: AVAILABLE (can be requested at any time of the year)
 
Recipients: People with rent debts due to unforeseen circumstances
 
Family income limit: Between 2 and 3 times the IRSC*, depending on the members of the household
 
Maximum monthly rent: 800€
 
Administration that grants the aid: Housing Agency of Catalonia
* IRSC = Adequate Income Indicator of Catalonia, valued at €569.12 per month and €7,967.73 per year
Status: AVAILABLE from 06/03/2021 to 30/04/2021.
Addressees: Persons aged 65 or over with a rent agreement and at risk of social exclusion
Maximum monthly rent: €800 (€900 if any family member has some disability)
Family income limit: 2.83 times the IRSC
Administration granting the subsidy: Catalonia Housing Agency
Status: NOT AVAILABLE since 30/10/2020
 
Recipients: People who are up-to-date with their rent but have difficulties in paying it, and who have been beneficiaries of municipal aid in 2019.
 
Family income limit: Between 2 and 3 times the IRSC*, depending on the group
 
Maximum monthly rent: 970 €
 
Administration granting the aid: Housing Consortium of Barcelona
* IRSC = Adequate Income Indicator of Catalonia, valued at €569.12 per month and €7,967.73 per year